SUBSCRIBE TO ATV TRAIL RIDER MAGAZINE
Is ATV and UTV Off-Roading a real passion for you? ATV Trail Rider magazine is the Canadian reference for the true off-road recreational vehicle enthusiasts. In each of our publications, discover tips and tricks from professionals, reviews of the latest models and gear, plus off-roading lifestyle adventures, and much more.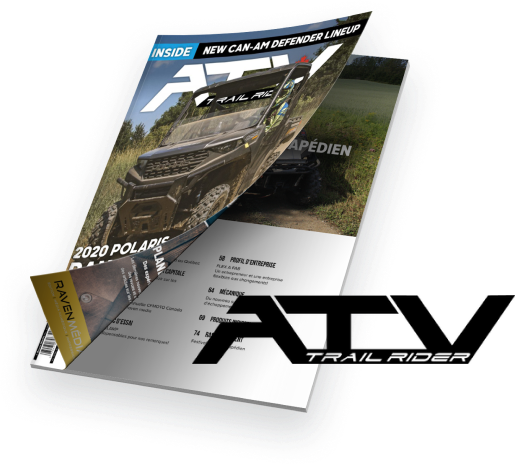 EACH ISSUE INCLUDES :
The latest news from industry

Vehicle reviews by experts

and much more
WHEN YOU SUBSCRIBE, YOU RECEIVE THE DIGITAL EDITION FOR FREE, PLUS A BONUS GIFT!
PLEASE TAKE NOTE
All transactions on our site are safe and secure. Any personal information you give us will be handled in the strictest confidence.
---
We accept PayPal and credit card payment via the PayPal website.
We will ship your magazines to the shipping address you provide on the PayPal website.
Please allow 10 to 12 weeks for first delivery.
Taxes and delivery charges to Canada are included. Fees of $ 30 per year apply for shipping outside of Canada.
© 2021 - Raven Media, Inc. All rights reserved